FREE 30-min Consultation
Are you looking for a one-on-one program for better health and a flourishing life?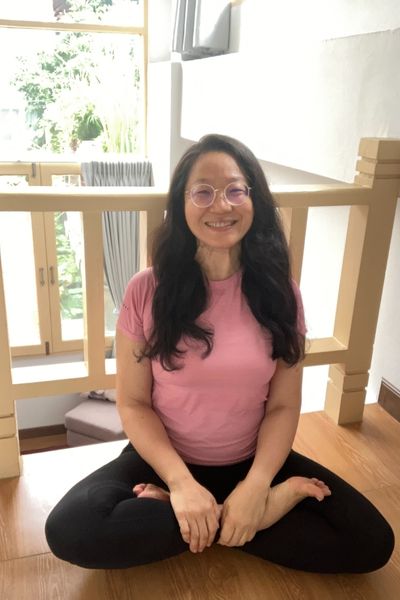 While there is no need to be obsessive about our looks and body, it is practical to take good care of our physical and mental health, so that we can enjoy life with minimum discomfort and optimal enjoyment.
A respectful and empowering approach is especially important as we age; why not age happily, gracefully and comfortably!
Prema Living offers one-on-one private classes that are bespoke to the needs and aspirations of the students. The content and the pace will be guided by the student's unique conditions. The three categories of classes are:
Self-Healing
Daily Yoga
Yoga Immersion
Fluent in English, Mandarin and Cantonese, Prema will help you to deepen your personal development, so that you would be self-sufficient in maintaining your everyday wellbeing.
To start on the path of a flourishing life, based on your goals, needs, and pace, Prema will provide you with personalized support to move towards your desired outcomes.
Prema will work with you to identify your personalized roadmap that will include specific goals, a learning agenda and an action plan. Prema will help you to design your personalized SMART goal (specific, measurable, achievable, realistic, and timely) at the beginning of your practices, so that you are more likely to reach your objectives with a sustainable outcome.
I get so much joy when I see happy students changing themselves for the better. My clients come from all corners of the world of all ages, professions, and physical abilities, and I have been supporting international clients online and in-person since 2017.
To find out which class category is most suitable for your unique conditions and goals, please fill out this application form and Prema will follow up with you to schedule an appointment for the consultation.