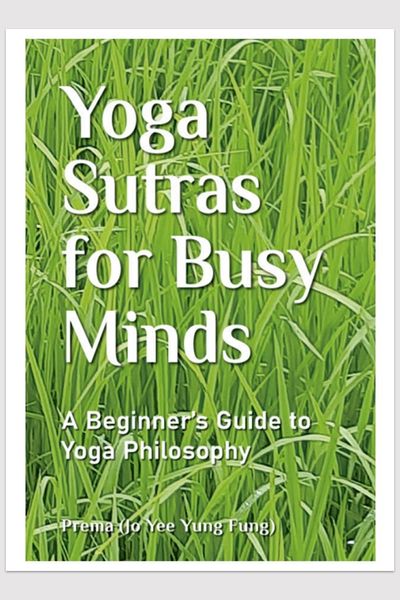 Yoga Sutras for Busy Minds,
A beginner's Guide to Yoga Philosophy (e-book and paperback)
The impact of stress on you could manifests in many ways, such as indigestion, poor sleep, and mental agitation. For developing lasting happiness in small steps, this booklet provides ways to create new habits for proper diet, deep sleep, mindful silence, and awareness without judgement.
"Yoga Sutras for Busy Minds" is available in Amazon (eBook and paperback), as well as from vendors in Hong Kong, please contact Prema directly for more information.
The practice of Yoga has helped me to cope with the uncertainties and the fear over those last few years; I humbly wrote this book and hope that yoga will also help you to rediscover your inner happiness in the midst of chaos.
This little booklet is borne out of my earnest desire to share the knowledge that I received from my teachers, Swami Govindananda Saraswatiji and Swami Haribrahmendrananda Trithaji.
All proceeds from the Amazon sales of the Yoga Sutras for Busy Minds will be donated to the relocation project of the Adi Shankara Brahman Vidya Peeth in Somashram, Uttarkashi in the Himalayas India. More information on the relocation project could be found here. For the thorough and interactive teachings of the Yoga Sutras by Swami Haribrahmendranandaji, please check out their YouTub channel.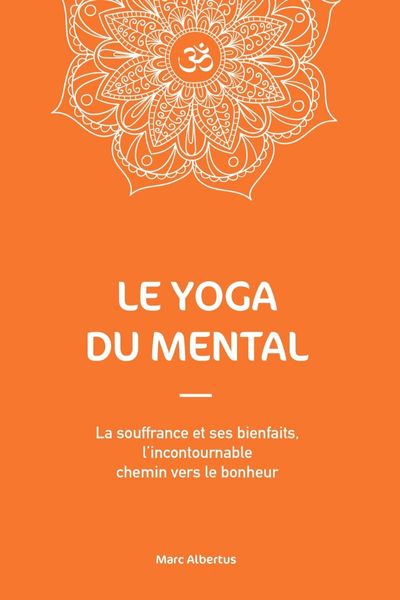 Yoga du Mental (e-book & paperback)
Marc is a Yoga teacher, who teaches with precision, compassion, and discipline. His wisdom and kindness combined with the no-none-sense straight talk has helped me during one of my most difficult times.
For the last 20 years, Marc has a single mission of trying to understand what real yoga is, the art of right living, as explained by Swami Sivananda in "Bliss Divine". Surprised to most yoga beginners, it emphases that asana and pranayama have nothing to do with real yoga but are considered as a help for the real yoga. Real yoga (the art of right living) gives us plenty of techniques to calm our mind and have lasting happiness.
Marc follows the teachings of Swami Sivananda and other masters from the Divine Life Society, and his new book (Yoga du Mental in French and German) reflects his yoga practice of integrating this art of living in his daily life. For French and German readers, you might find more information from Marc's website, www.yogadumental.fr, and get the book "Le Yoga du Mental" from Amazon. The book is also available in German, titled "Yoga for the Spirit: the sure path to permanent happiness", and is also available on Amazon. For English readers, please find a Mind Function Map and PowerPoint Summary of the book at the download buttons below.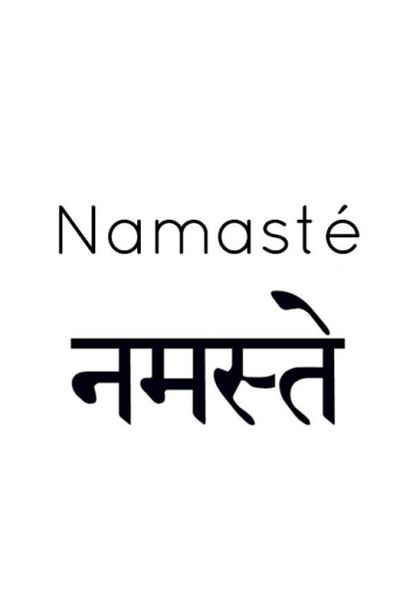 Sanskrit Chanting Notes
(FREE downloads)
There are only good words in Sanskrit, with uplifting, peaceful and positive messages.
A basic understanding of Sanskrit opens a pathway into the science of Yoga and Vedanta.
Currently, Sanskrit is taught worldwide, from elementary schools to university programmes in UK, Germany, Canada, American and India. Various research on the impact of chanting Sanskrit on brain functions is underway at various international health centres.
The notes below are meant to support absolute beginners for self-practices.
We regularly chant those four Sanskrit texts in classes. Please download for self-practise.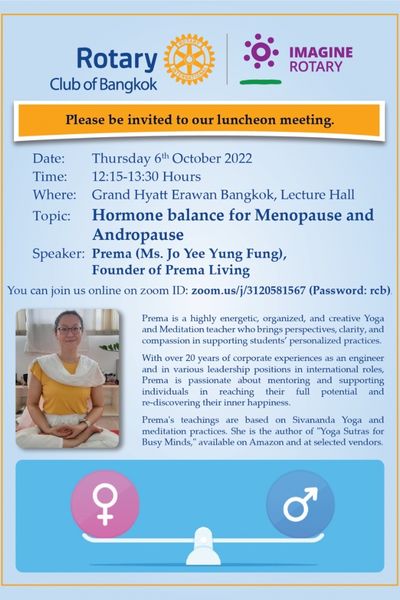 Ageing Gracefully and Comfortably
(FREE downloads)
As we age, it is especially important to adapt a respectful and empowering approach to our physical and mental health. Let us age happily, gracefully and comfortably.
For women over the age of 35 and men over the age of 40, our nurturing hormones will naturally decrease as we age, and we will start to experience symptoms of hormone imbalance such as night sweats, headaches, mood swings, depressions, weight gain, bone loss and other unpleasant symptoms of menopause and andropause.
Our body and mind is an integrated system, and it is easy for us to adapt simple and nourishing lifestyles, diet and movements that are more attune with nature. In responding to stress, we can also intentionally cultivate healthier stress management habits, such as self-care and social engagement.
The "Homone Balance for Menopause & Andropause" presentation was delivered to the Rotary Club of Bangkok in October 2022, and it was meant to provide a brief introduction to how Yoga and Meditation could help us to naturally balance our hormones in reducing the symptoms of Menopause and Andropause.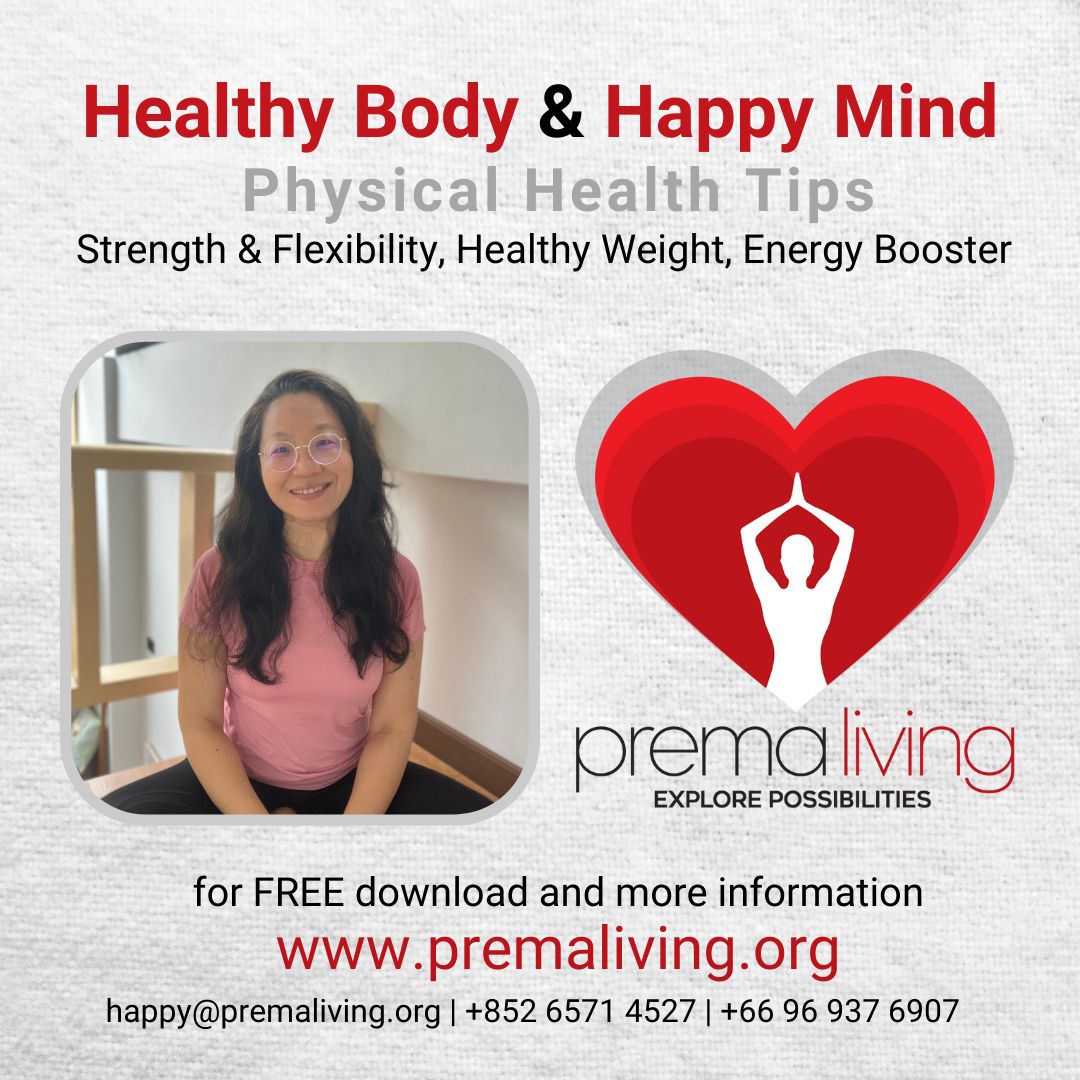 Better Health Education Series
(FREE downloads)
Are you experiencing constant tension, weight gain and chronic fatigue? Are your thoughts generally pleasant? Do you experience a lack of concentration? more mental agitations and brain fog than usual? Why not learn a few simple Do-It-Yourself techniques to minimise those physical and mental discomforts.
As you practise the simple DIY physical and mental Health tips below, you will start to see results in reduced discomforts, and more optimal enjoyment of the body and mind. Now, you are ready to dive deeper and try out techniques that will enable you to better connect the body-mind system.
Other Educational Notes
If you would like to be notified of future Educational notes, please subscribe here