Hatha Yoga
For more energy, better sleep, stronger body, flexible limbs, better digestion, health weight and ageing gracefully.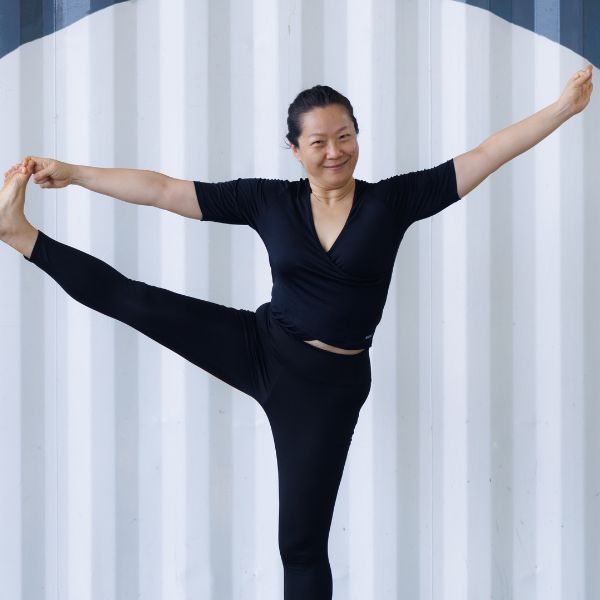 The benefits of Hatha Yoga are many and impressive, such as harmony between the body and mind, a deeper awareness of the body and mind, and a strong and flexible body.
Hatha Yoga asanas are steady and strong poses that enhance the strength and mobility of the spinal cord and limbs, massage the digestive organs, as well as gently stimulate the nervous system and endocrine system. It helps to balance emotions and mental health, as well as acting as lubricators to the joints and muscles by increasing circulation and flexibility.
The slow and rhythmic breathing and movements of Hatha Yoga is calming for the mind; in this stage of deep relaxation in movement, students would be able to release both physical and mental tensions.
An important technique of Hatha Yoga is an expanded awareness with deep relaxation. Compared to the actual energy required for performing an action, significant energy is often spent in keeping the body and mind in continuous anticipation, which causes undue tension and stress in both the body and mind. Proper deep relaxation allows us to be more effective with our energy, and it releases the tensions caused by the previous activities and prepares the body and mind for the next action.
YouTube video Hatha Yoga English
YouTube video Hatha Yoga Chinese
Class Structure
Introduction private classes are 45-min each:
Single 45-min Session (USD 98)
5×45-min class package + 1 bonus class (USD 490, saving of USD 98)
Regular private classes are 90-min each:
Single 90-min Session (USD 188)
5×90-min class package + 1 bonus class (USD 940, saving of USD 188)
10×90-min class package + 3 bonus class (USD 1,880, saving of USD 564 )
Video recordings are available upon request
All prepaid packages are valid for 12 months and transferable
Please note that additional travel surcharges and studio fees may apply, if required
Interested? Join now!
+852 6571 4527 | +66 96 937 6907