Ayurveda
For more energy, better sleep, better digestion, health weight, mental clarity, stress relief and ageing gracefully.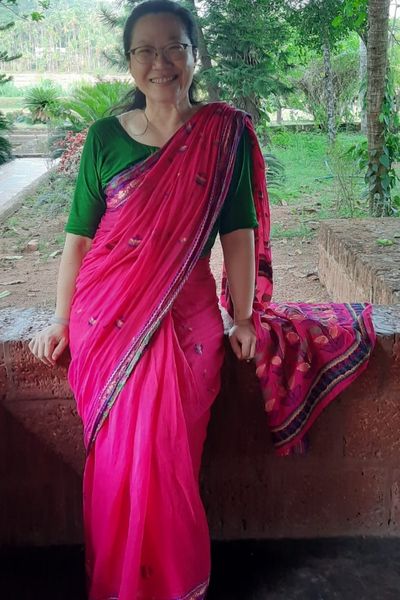 Ayurveda is a science of life, focused on health and longevity, and serves as a guide to achieve optimum health in harmony with nature. A healthy diet and lifestyle are building blocks for a heal.
According to Ayurveda, when harmonising the Body and Mind with the daily rhythms, our daily activities could be attuned to the subtle energies in nature; for example, the early morning hours (2-6am) are best for our spiritual practices, the morning hours (6am-10am) are best for work, the midday period (10am to 2pm) is best for the largest meal of the day, the afternoon (2-6pm) is best for work and socialising, the evening (6-10pm) hours are best for winding-down and self-care; finally, sleep by 10am for enhanced self-healing and assimilation from the day.
Ayurveda diet is the balance between "eat to live" and "live to eat", with an emphasis for optimal digestion. With a busy schedule, healthy eating habits will bring calmness to the mind as we nurture our body. Ayurveda also focuses on mindful eating, which is being aware of the reasons for eating. Your digestive system will be overloaded if you regularly eat when you are not actually hungry.
A traditional Ayurvedic diet focuses on cooking and eating styles that maximise nutritional values while minimising energy disturbances to the body and mind. It consists of pure, simple, fresh and natural foods, which are easily digestible and promote health.
Less chance of constipations with Ayurveda diet. A person with an Ayurveda diet and regular physical yoga practice will have a healthy digestive system, which ensures optimal nutrition intake and elimination of waste. A healthy person will experience natural urges to evacuate at least once a day, usually first thing in the morning.
Ayurvedic diet also emphasises the practices of universe love for all beings, such as minimising the desire to cause injury to other beings (Ahimsa). For example, an Ayurvedic diet might include plant-based foods and some dairy products from humanely treated cows; i.e. extra milk taken from cows only after their calves have had their share first.
Is your current lifestyle enhancing your energy and digestion? let us do a quick lifestyle assessment.
Class Structure
Introduction private classes are 45-min each:
Single 45-min Session (USD 98)
5×45-min class package + 1 bonus class (USD 490, saving of USD 98)
Regular private classes are 90-min each:
Single 90-min Session (USD 188)
5×90-min class package + 1 bonus class (USD 940, saving of USD 188)
10×90-min class package + 3 bonus class (USD 1,880, saving of USD 564 )
Video recordings are available upon request
All prepaid packages are valid for 12 months and transferable
Please note that additional travel surcharges and studio fees may apply, if required
Interested? Join now!
+852 6571 4527 | +66 96 937 6907